Welcome to the Ballroom Dance Club at the University of Virginia!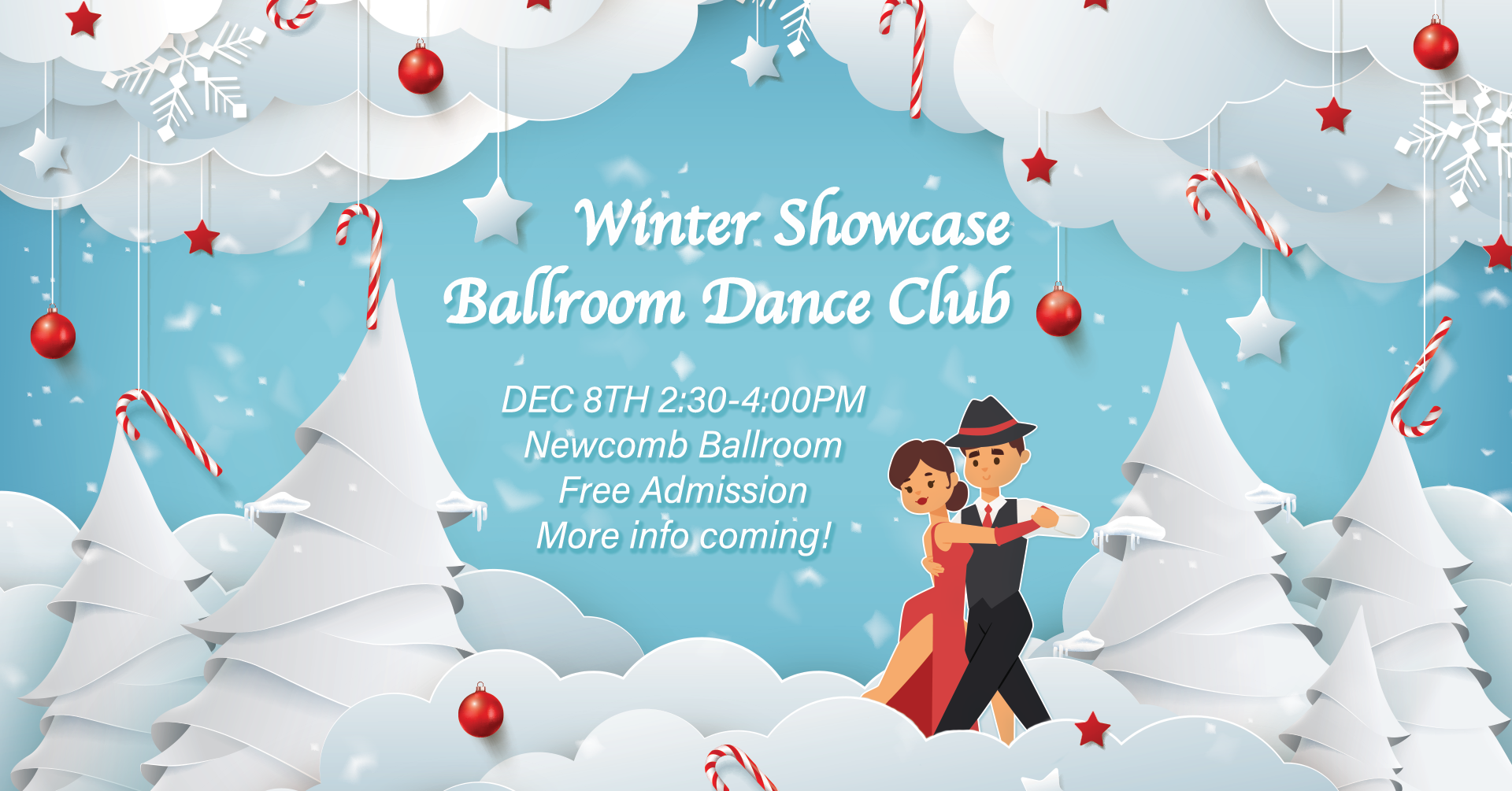 The Ballroom Dance Club at UVA is excited to be hosting our end of semester showcase Sunday, Dec 8th at 2:30 pm in the Newcomb Ballroom. In addition to routines by our wonderful dancers, there will also be guest performances! Admission is FREE!
Check out our Facebook Event here!