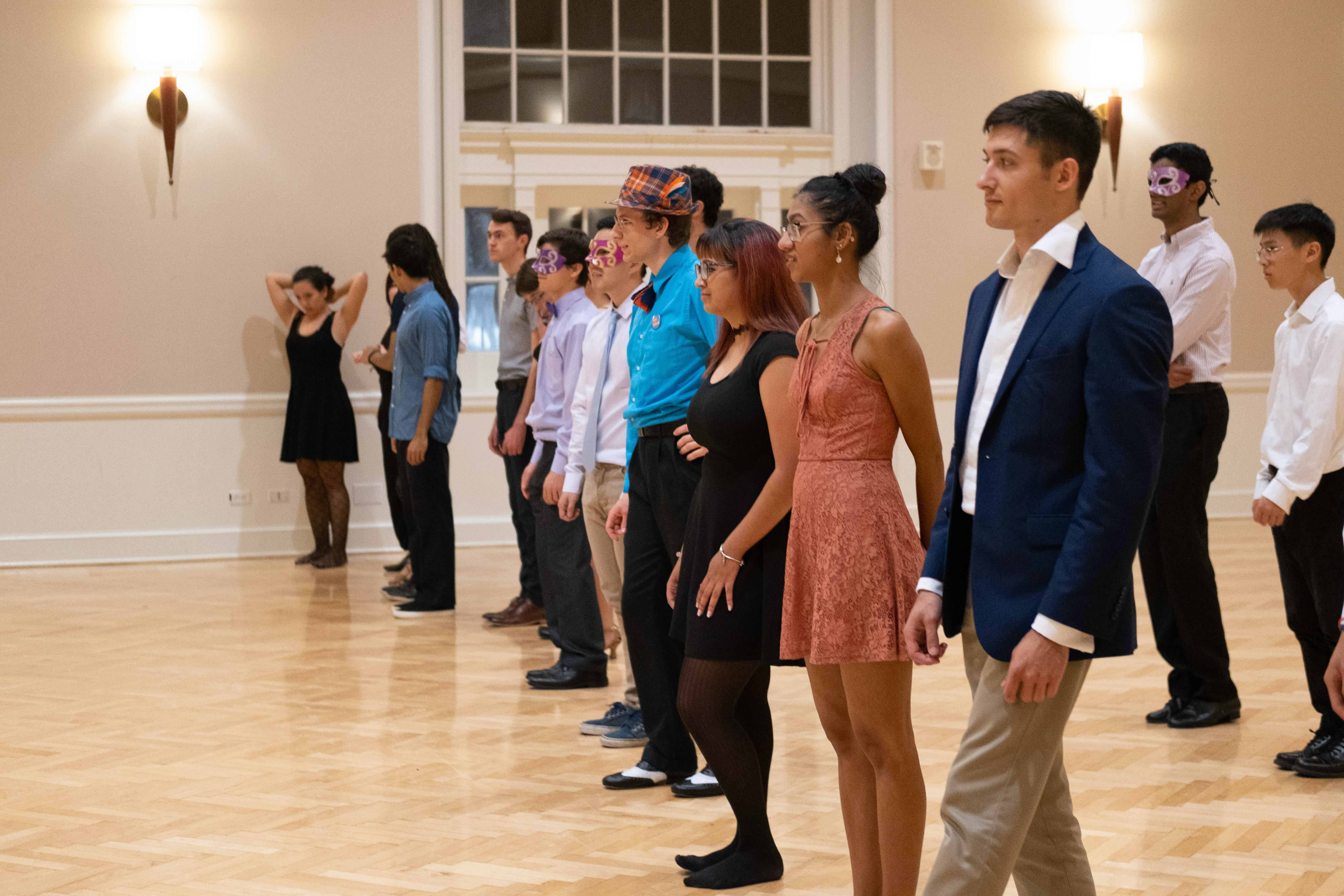 We have regular lessons for dancers at different levels every Tuesday, Wednesday, and Thursday. All members of the Ballroom Dance Club at UVA have access to all these lessons.
There are two different rates at which members pay dues.
All who join the club who were not in the club last semester, both newcomers and those who have left the club but rejoin, will pay a reduced dues rate: $30.
All dues paying members (veterans) from the previous semester will pay the full dues rate for this semester (one dance competition): $70.
All members will have access to most of the club resources. This includes appropriate level lessons, social events, showcase, and competitions. Note that there may be an additional fee for some social events and competitions that require extensive travel.
Alternatively, if you wish to attend our lessons but not join as a member of the club, we offer a flat rate of $5 per lesson. This is geared towards non-members who wish to attend a handful of lessons to gauge their interest in the club.