Come one, come all to the Ballroom Dance Club at UVa's FREE Spring Showcase Performance, December 10th at 5pm in the Newcomb Ballroom. We have performances ranging from newcomers to professional dancers in genres from waltz and quickstep to samba and jive! We also have guest dance performances! Come watch a fun show full of talented dancers!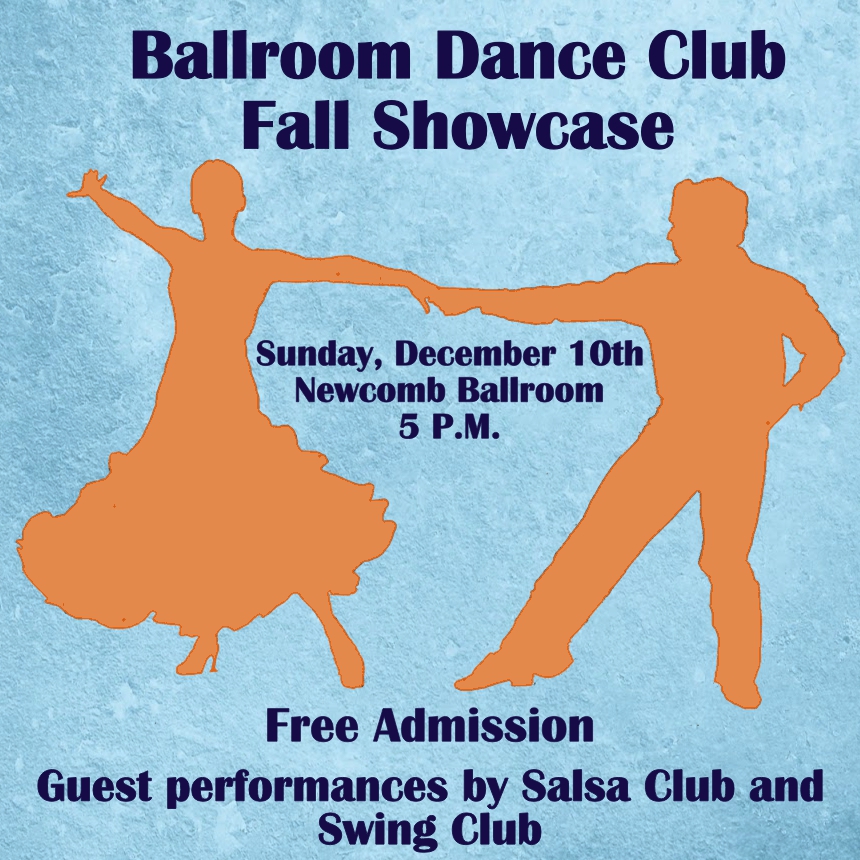 Showcase is ballroom's semesterly event where we show our talent to the UVa community! Typically held at the end of the semester in the Newcomb Ballroom, many group and couple routines are performed for the audience. Routines vary in style and skill level, from routines specifically choreographed for our newest members to technically advanced dances. We also host guest performances and hold social dances. The event is free to the public. The Fall 2017 showcase will be held on December 10th at 5 pm. If you want a taste of the club to see what you can learn in just one semester, this would be the event to attend!
In order to facilitate the organization of the event, submission of group routines is normally due towards the beginning of the semester. An email will be given out gauging interest in the various routines, and at that time club members will be able to sign up for the ones that they would like to participate in. This allows for an ample amount of practice time before the event, so that groups do not need to have all of their practices last minute.
This semester, we will also have ample dress-rehearsal time for the event. More details to follow.